Glam up your wardrobe with ladies' modern dresses from Fireworks' collection
Ladies Modren Dresses
Hey ladies, what's up? What are your views about the ladies' modern dress collection?
Indeed, we all love to wear ladies' modern dresses. Besides, everyone wants to have a distinctive appearance at new year parties and inspire everyone with voguish looks. Like this!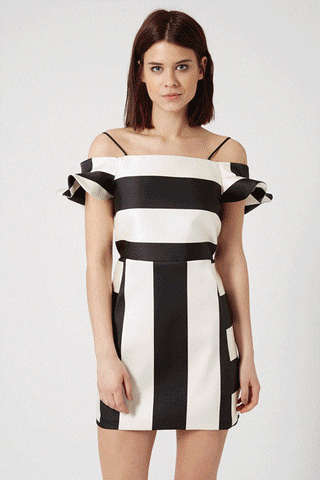 But do you think that buying expensive designer clothing will solve your dressing issues? Or we need to have a fresh start with the new and stylish ladies' modern dresses. They say, " Fashion and style are about to be Yourself!". Do you agree?

We asked our valued customers about their preferences while choosing casual wear. What do they think when selecting an outfit?
What do women want in an outfit?
It was fun knowing how women explain their choice of ladies' modern dresses. We asked them;
What would they like to wear as casual outfits this new year?
Do they have any choice for the choice of colors?
What fabric patterns do they love the most?
Do they like the embellishments in ladies' modern dresses as casual and comfortable outfits?
What outfits give them more confidence as casual wear?
This survey helped us to identify the key points for ladies'  modern dresses. Moreover, we have identified that modern and sophisticated women have a keen eye for designing and stitching of dresses. Besides, the choice of fabric matters a lot in our tropical country. It is because only breathable fabrics go well with our climate. 
What do our customers want in Ladies Modern Dress?
 Here is the summary of what our customers think about ladies' modern dresses as casual wear. 
"I crave for a modern, sophisticated fashion brand that helps me to walk around with confidence. A designer collection that could satisfy my feministic fashion sense."
Yes, my wardrobe carries a collection of carefully selected dresses that appreciate my feminine beauty and style. A choice of fabric that stylistically accentuates my body. 
What does a feminist fashion sense mean?
Let me explain! God has gifted us with beautiful and amazing curves. In my opinion, it is an exceptional job to sculpt fabrics to fit to enhance female beauty. However, the models look cool in all sorts of dresses. But the same dress falls apart for a normal-looking guy or girl. Therefore, it is always better to search thoroughly for dresses that suit our body and style.
Though I love to wear sensual dresses, there is a fine line between showing skin and creating artistic, sensual dresses. It's an art to combine different fabrics and make sensual and smart dresses to enhance feminine beauty. Therefore, we need practical and easy-going, creative designs for ladies modern dresses. 
Besides, you might have noticed that the Kuala Lampur fashion industry is booming with a fresh perspective. Events like fashion week have enhanced our fashion sense. There is a wide array of options to choose between ladies' modern dresses. 
So, based on all the views, I analyzed that Malay women have developed a strong fashion sense. In addition, they know what colours suit them and what fabric goes well with their climate. They don't want to follow Western dressing trends but like to have focused on cultural fashion. Let's quickly know what the top preferences of women are for ladies' modern dresses. 
 Top Preferences for Ladies Modren Dresses
1- Firstly, it's our choice what to wear and what not? But did you notice that modern minimalistic dresses are in fashion now? For instance, white, black, beige, brown, navy, steel grey go fancy with all sorts of jeans and shoes. Yes, it is the best thing about modern fashion: neutral colour lovers like me don't feel left out while choosing dresses. 
2- Secondly, another good point about ladies' modern dresses is neat, simple, and smart. I'm not too fond of embellishments for casual dresses. I like to keep it classic and clean, and easy to wear. 
3- Malaysia is a culturally rich country, and we love, vibrancy, colours and sophistication in our dress code. To tell you the truth, I am fond of our culture, and handmade block printed tropical prints appeal to me much. I have observed that various modern designers have thoughtfully added batik fabric in ladies' modern dresses. Surely, this is the most inspiring part of our rich culture. One cannot miss the light and decent block printed shirts with plain colours palazzo or trousers.
4- An important discovery during the last few years is buying unstitched and all the hassle to get it tailored is a nasty job. We can't get the well-fitted dress on time most of the time. So ready to wear is the best option. But the only tailored fit is our choice. Because many new boutiques are cropping up, so finding a dependable fashion brand is difficult.
5- The 5th most crucial point that bothers me is experimentation and diversity in what I choose to wear. Sometimes, I like urban Asian dressing, and at other times, I feel so close to our traditions and love traditional dresses. But the basic point is command and control between ladies' modern dresses and following our Traditions. Any brands following between these two lines will be my perfect choice. 
Firework's Naina collection- Female Apparel for Malaysian women 
 It was awesome to know the preferences and expectations of our valued customers. Let's check out the unique, minimalistic, and lovely Naina collection available in all three sizes.I hope, you will love this breathable fabric and choose to wear it as casual outfits. 
1-
 Blue, Back Pleats Blouse- Naian's collection
While blue jeans are a wardrobe staple for every woman, coupling it together with blue back pleats blouse will highlight your personality charm. Hang out with this lovely outfit for a striking look on all occasions. 
2- Brown Lining Sleeves Top- Naina's collection
Brown lining sleeveless top is the hottest trend among stylish women. Yes, this sleeveless and high-necked top makes an unbeatable combination with hot pants. Try this dressing combination this summer on beach parties and romantic evening strolls.
3- Celeste Floral Dress - Naina's collection
Hey! Wanna feel like a Young girl again? This iconic dress gives a stylish and contemporary look on hot summer evenings, depending on your taste. Besides, it is manageable for all occasions, from parties to outings. Try this out with fireworks ladies' flat shoes for a statement look. 
Moving on, we introduce this gorgeous-looking,
ankle-length dress
for super stunning looks from fireworkshouse collection. This classical dressing trend never gets out of fashion due to its high popularity. Best for women who love vintage-style dressing with a tone of classic elegance and charm. It's been a trend for quite a long time and must be on your next shopping list.
A youthful and edgy woman never gets out of ideas for stylish dressing. Further, we have 
floral kurta for ladies top 
and 
pants
.
 The lovely floral prints are hand printed on 100% cotton, breathable fabric for hot summers. This feminine dress well opts for evening outings and parties.
 6- Floral off shoulder top- Naina's Collection
Do you love sexy off-shoulder looks? Your wardrobe is incomplete without a floral off-shoulder top in the ladies' modern dresses collection. Our next dress from naina's collection is off shoulder top which let you snatch everyone's attention effortlessly. For more sophisticated looks, you can match this off-shoulder top with jeans and super glamorous loafers. With its sporty and casual feel, you can use it for all sorts of occasions with the right accessories. 
For a more youthful and pretty appearance, try out our Floral short sleeve top with round neck . It is for those who avoid showing much skin, but love ladies modern dresses. Like the above off-shoulder top dress, this floral short sleeve top also has a playful and lively impression. This glamorous ladies' modern dress lets you keep up with the hottest fashion trends.
Are you tired of Pants and jeans? Kurtas and Pallazo refresh your dressing style. Kurta with pallazo gives a delicate and glamorous look to your personality. Carry it off effortlessly for daily casual looks. 
A High-low blouse gives a stunning and festive look to casual wear. It is celebrity style, an easy-to-wear dress that perfectly suits your slim physique. 
Do you love vintage fashion feel? This lovely white floral dress can be your ideal choice for an elegant appearance on any occasion. You can further enhance your appearance by pairing this dress with handmade leather shoes for women. Toss it with flat or heals and grab our weekender duffle bag to complete casual looks. Even you can slay it for formal gatherings too. 
Maxi dresses are fun to wear! Match it with women loafers and create an eye-catchy look for nights out, parties and evening fun activities. Let's revamp our wardrobe with this traditional-looking ankle-length kurta.
Now that you know about this season's best ladies' modern dresses, please upgrade your wardrobe with these lovely sensational ladies' tops and pallazo. Check out the whole
Naina's collection from Fireworkhouse
for youthful and chirpy looks. 
---